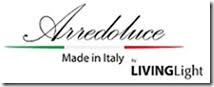 LIVING LIGHT SRL
Via dei Selgari, 22  
35017 Piombino Dese(PD)
Tel. +39 049 574 3939
The Living Light production is based mainly on classic style products, using the finest materials and crystalware:
decorative casted brass chandeliers , Swarovski crystal chandeliers, porcelain chandeliers are the ones that best represent the company's identity.
In addition to the product available in catalog, the company can make any customization of the product.
The Living Light products are sold in more than 50 countries worldwide.