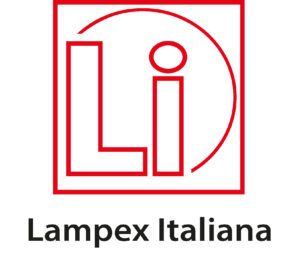 LAMPEX ITALIANA SRL 
Via Bagnolo, 5
25070 Caino (BS)
Tel. +39 030 6830602
In 1967 Bussacchini Luciano founded MODERNOLUX, a lighting company which in 1977 will become the current LAMPEX ITALIANA, a reality that operates in the Italian, European and worldwide market.
The company grew quickly and soon became a very strong and established reality in the lighting sector with autonomous productions linked to the world of the "contract". The flexibility of the resources used allows us to create products as the catalog and at the same time with an original and personalized design thanks to the high-level experience of the craftsmen within the company; we can satisfy every request, also guaranteeing the installation service on-site with care and particular attention to detail.
Lampex Italiana is committed to the realization of classic or modern projects for hotels, offices, homes on proposal and drawings by designers and architects; moreover, it also combines its collections with productions for third parties, small and large distribution, with the brand of craftsmanship that only Lampex can guarantee.