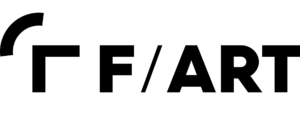 F.A.R.T. SRL 
Via Terraglio 193
31022 Preganziol (TV) Italy
Tel. +39 0422 498300
F/ART is an Italian company founded in 1945, world leader in the production of transformers for artistic neon lamps. In recent years, it has expanded the product range with the design and production of LED drivers, components and machines for air and water sanitization, as well as customized electrical and electronic products.
Transformers of ideas is the new concept expressing the three elements of F/ART's offer:
/POWER is the design and production of a wide range of electrical and electronic products, always attentive to the ecological aspect of maximum energy efficiency and longevity.
/LIGHT includes a series of services dedicated to supporting designers, architects and for lighting and contract design, in order to meet specific requirements, from conception to installation.
/ART offers a series of expertise and assistance services to artists, specifically dedicated to art works using neon and LED technology.
The company has long undertaken many activities to promote and develop the knowledge and culture of neon in the fields of art, design and visual communication.